Technical Library & Resources
Stronghold ICF Certification Reports
Code Compliance and Certifications
Intertek Code Compliance Research Report CCRR-0353
The Stronghold ICF systems comply with the 2018 and 2015 International Building Code (IBC) and the 2018 and 2015 International Residential Code (IRC)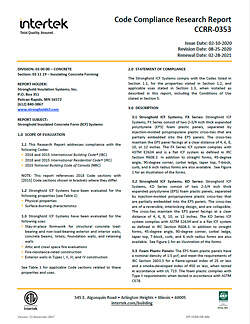 Intertek Fire Rating Report
The Stronghold ICF wall systems (FX and FD Series) have been assessed with a Fire-Resistance Rating of 3 Hours.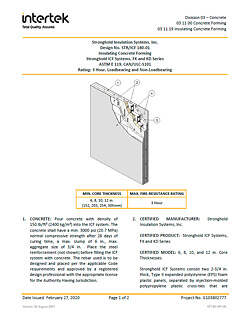 Intertek Material and Fire Test Standards
This report details the Material Ratings and Fire Ratings and the Test Standards.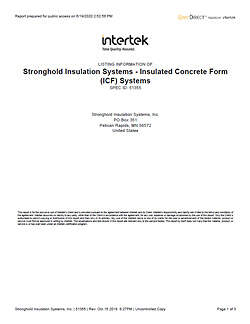 Something you don't see but need help with? Please do not hesitate to contact us directly while we work on building out our technical library and resources.